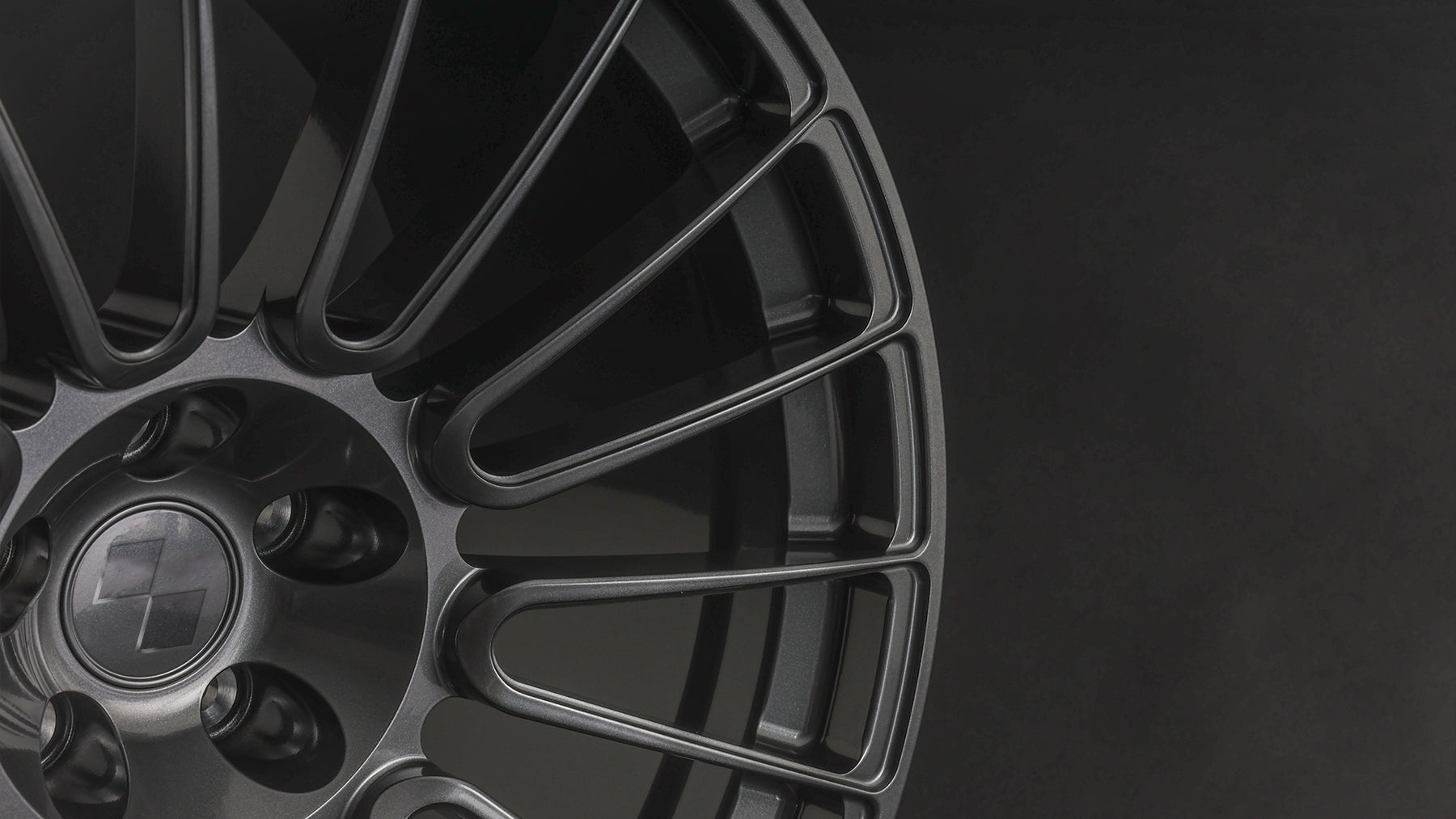 CUSTOM-BUILT WHEELS SHIPPED IN 2-3 WEEKS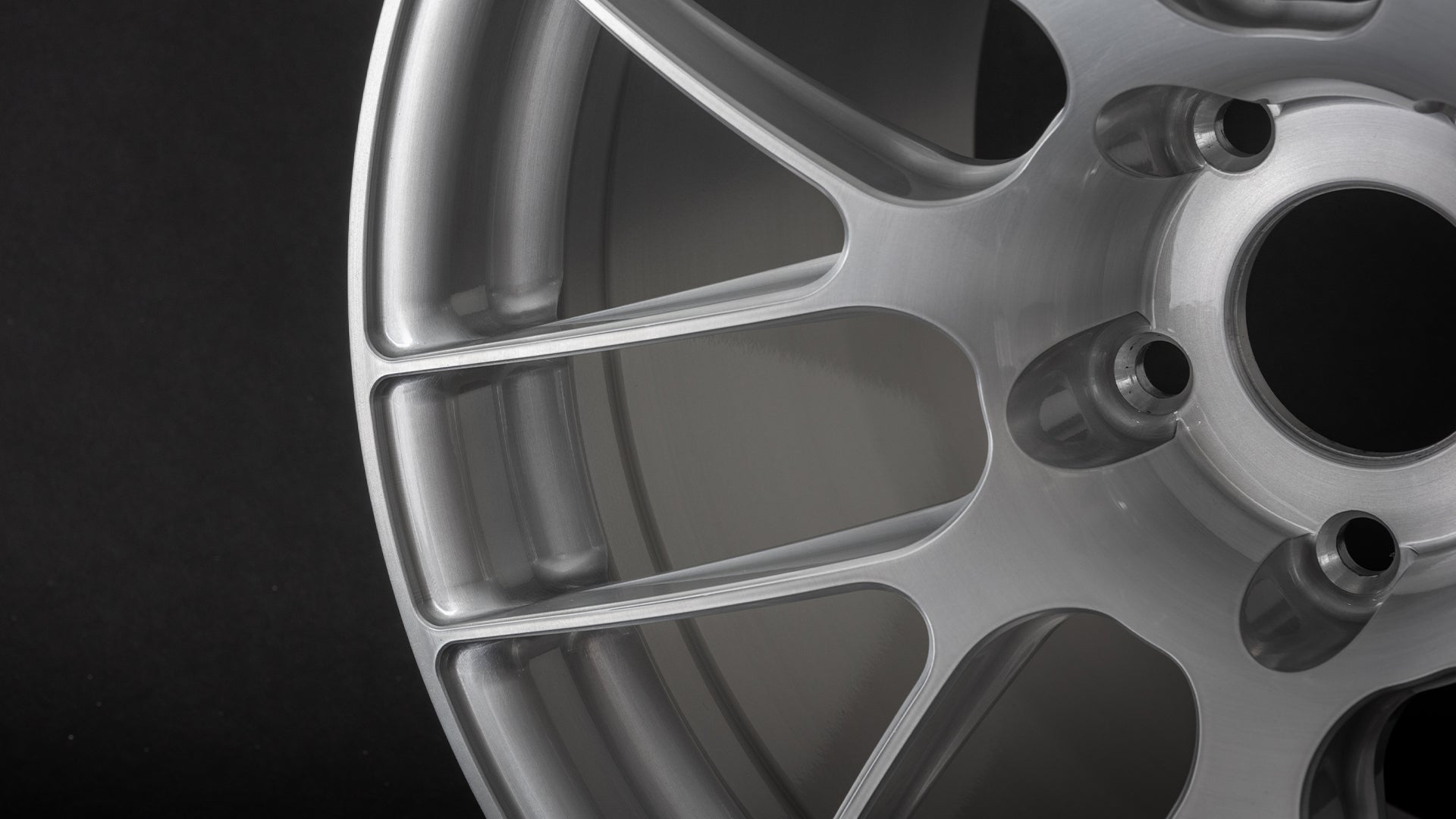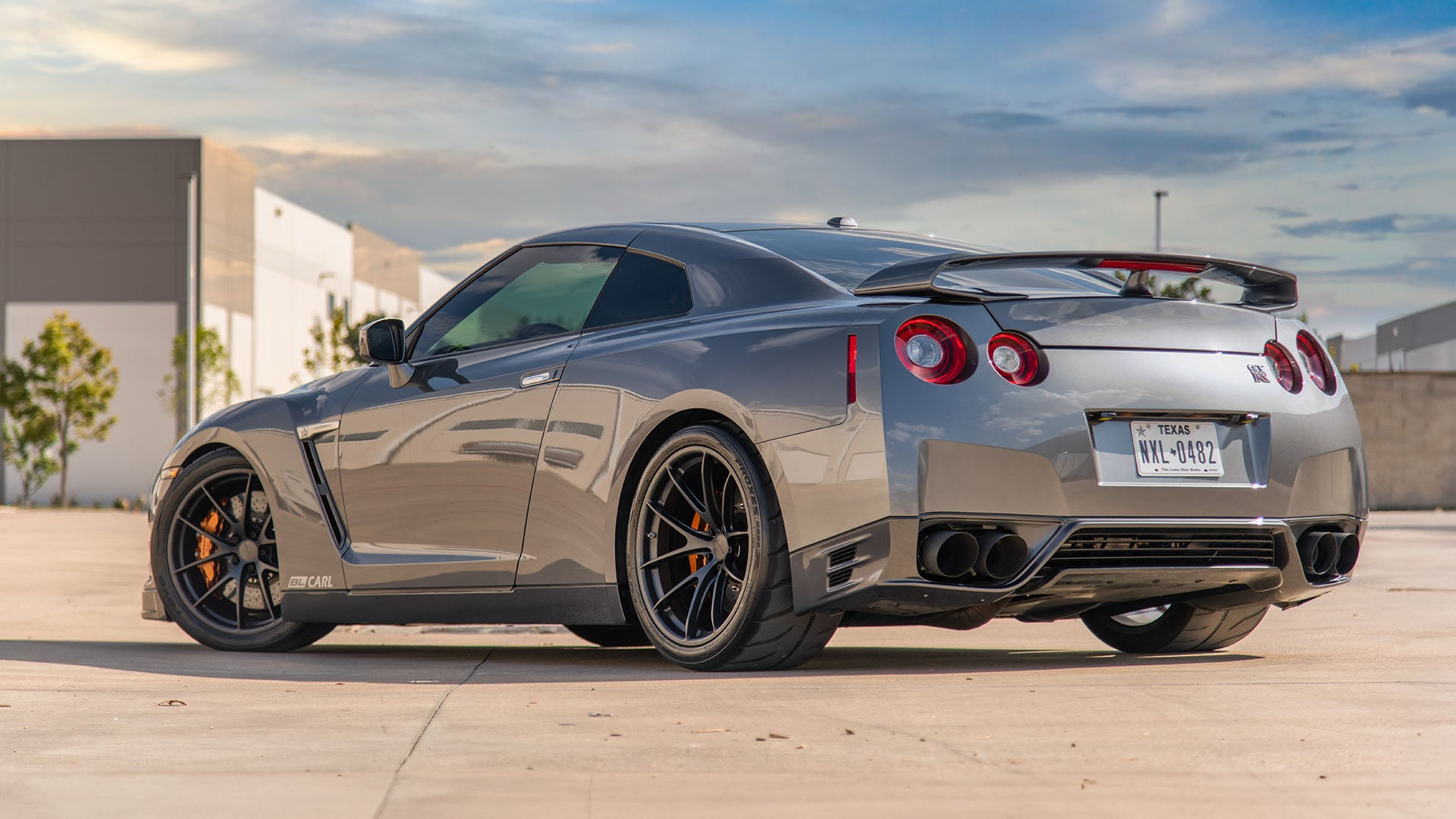 Engineered for the race track or street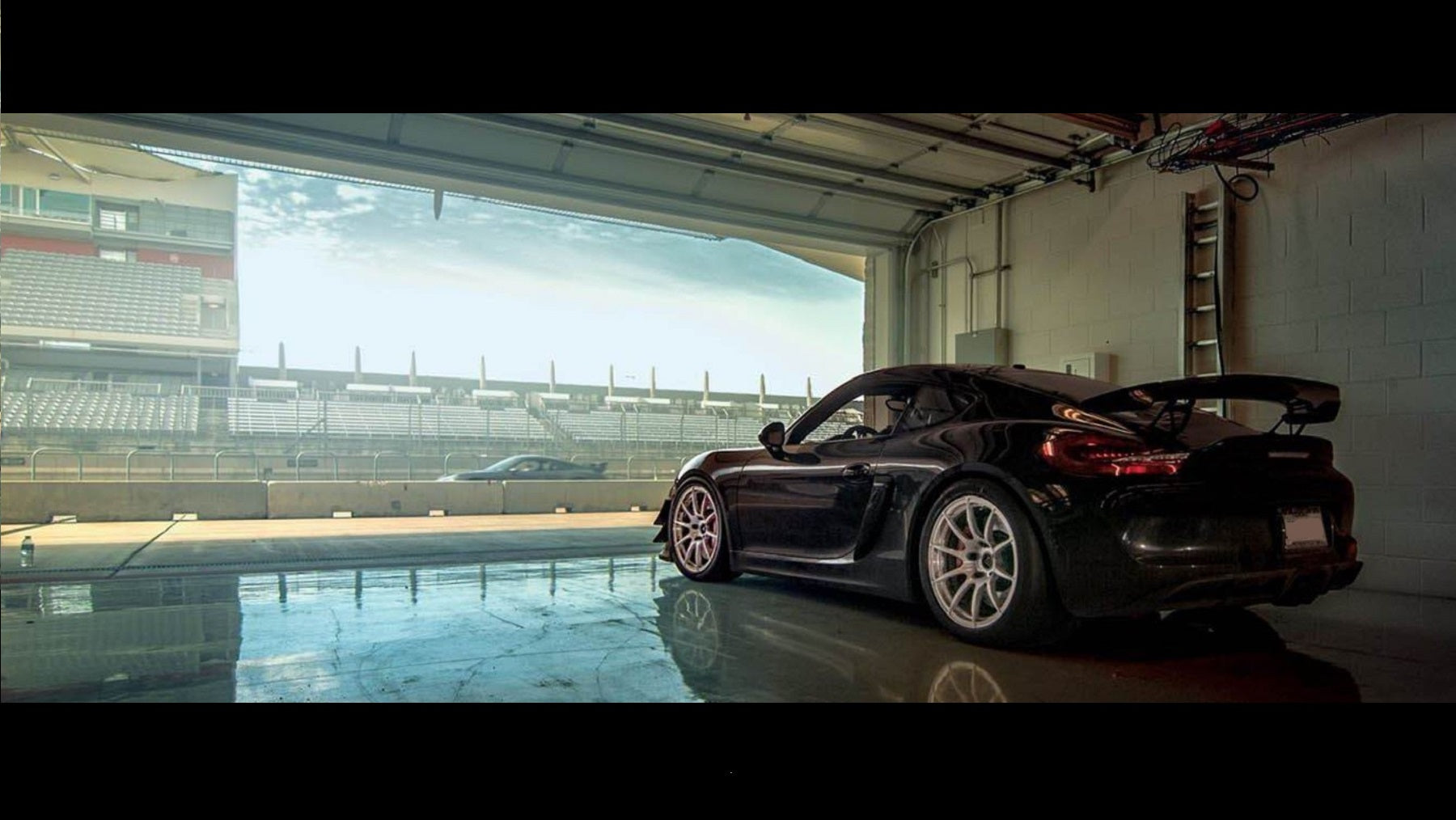 out-perform your competition
BUILT PRECISELY TO YOUR REQUIREMENTS
Why 8Twelve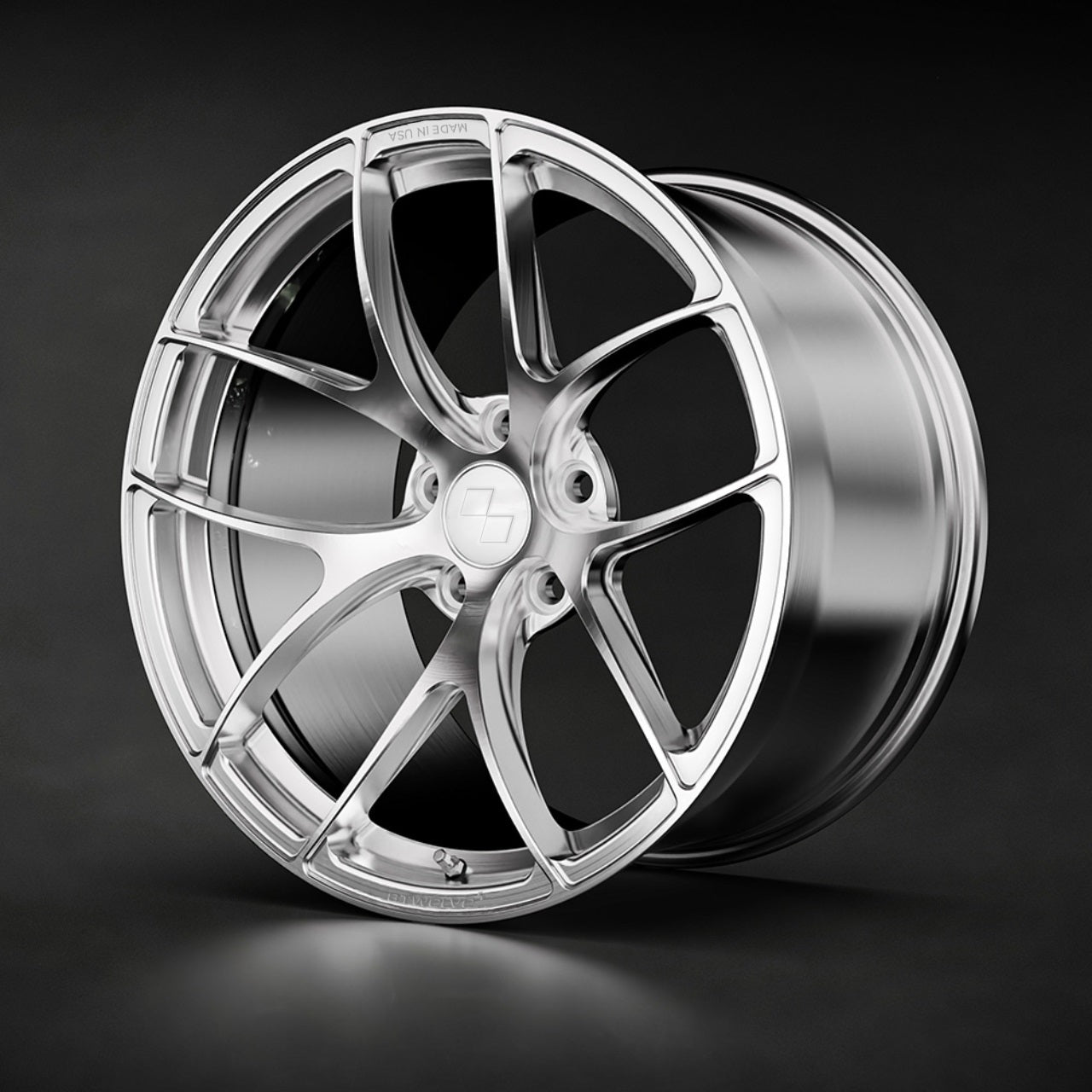 For The Track or The Street
At 8TWELVE Wheels, we are dedicated to providing uncompromising performance that you can rely on. Our traditionally-forged monoblock racing wheels are meticulously engineered, crafted from top-tier materials, and produced using our exclusive work holding process and state-of-the-art machining equipment. Count on us to deliver unparalleled quality and dependable racing wheel performance.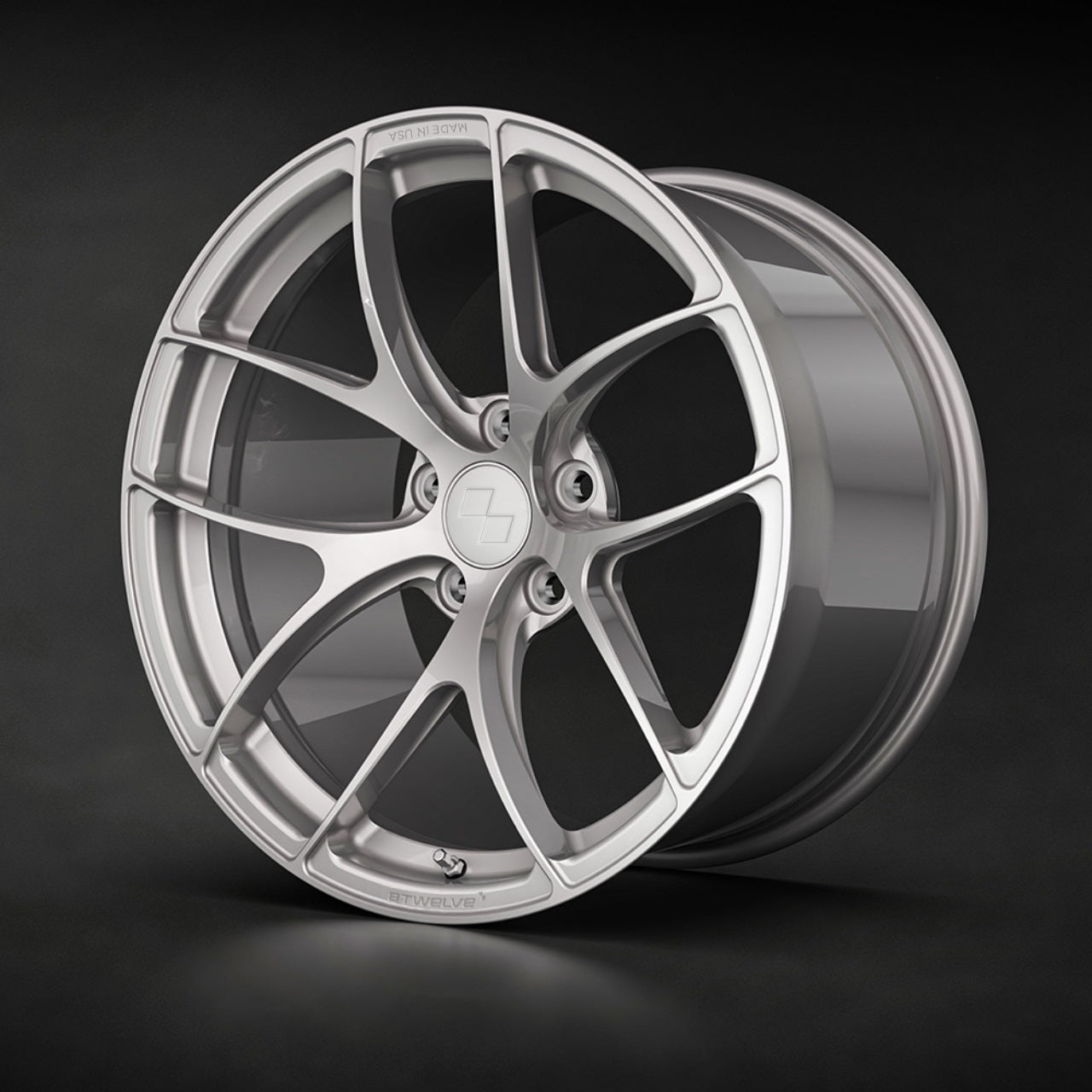 PREMIUM CRAFTSMANSHIP & PRIDE
At 8TWELVE Wheels, our monoblock racing wheels are exclusively crafted from traditionally-forged materials and meticulously produced in the United States using cutting-edge equipment.
Unlike other manufacturers, we will never use cast, flow formed, or 'rotary forged' materials to reduce cost at the expense of strength and reliability. This allows 8TWELVE to ensure the highest quality and authenticity in every racing wheel we create.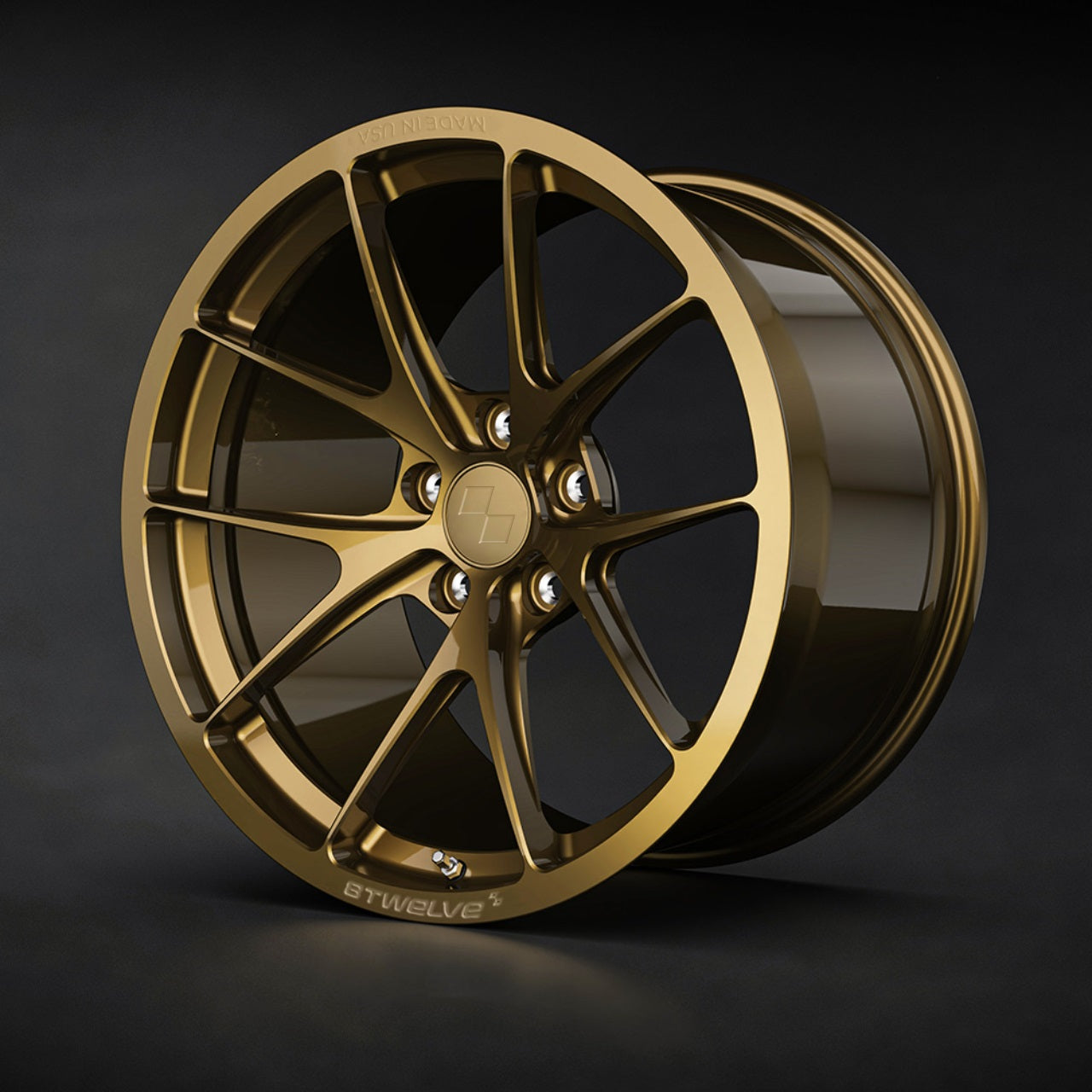 CUSTOM FORGED WHEELS PRECISELY TO YOUR REQUIREMENTS
At 8TWELVE, we take pride in conducting all engineering, machining, and finishing processes in-house. Explore our range of custom-forged racing wheel options, such as personalized backspacing on any wheel, and even the ability to create a unique profile and spoke pattern through our Bespoke option.
Engineered with a motorsport ethos, 8TWELVE Wheels are precision-machined to meet the industry's most stringent tolerances, empowering you to explore your limits with absolute confidence.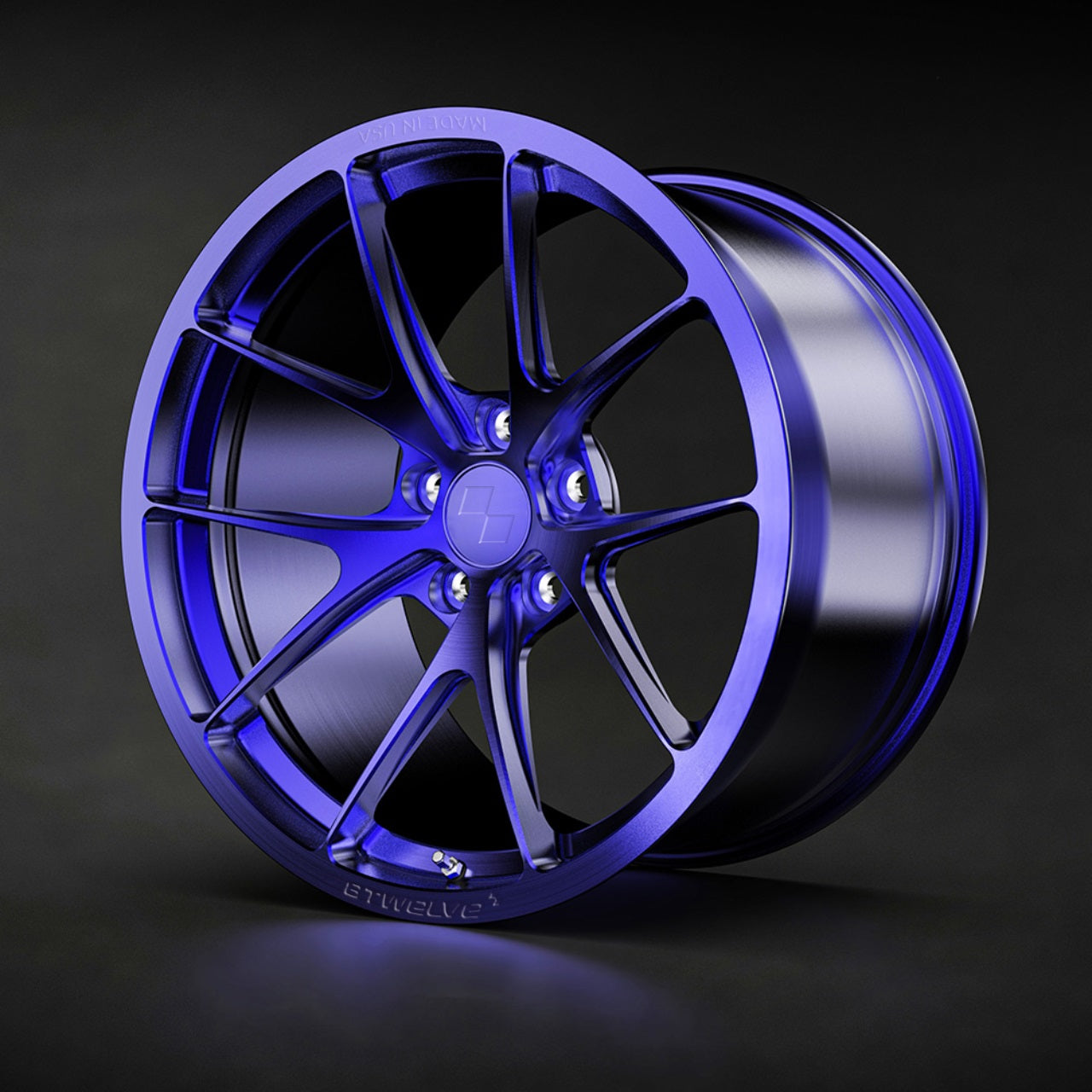 ROAD RACING WHEELS, DRIFT WHEELS, DRAG WHEELS & STREET WHEELS
At 8TWELVE Wheels, our commitment to excellence shines through in every racing wheel we offer, spanning across Road Racing, Drift, Street, and Autocross categories. Our unwavering dedication is applied to each racing wheel we craft, as we constantly assess components and processes to identify enhancement opportunities.
Each shipment embodies our mission to surpass your expectations through meticulously engineered quality.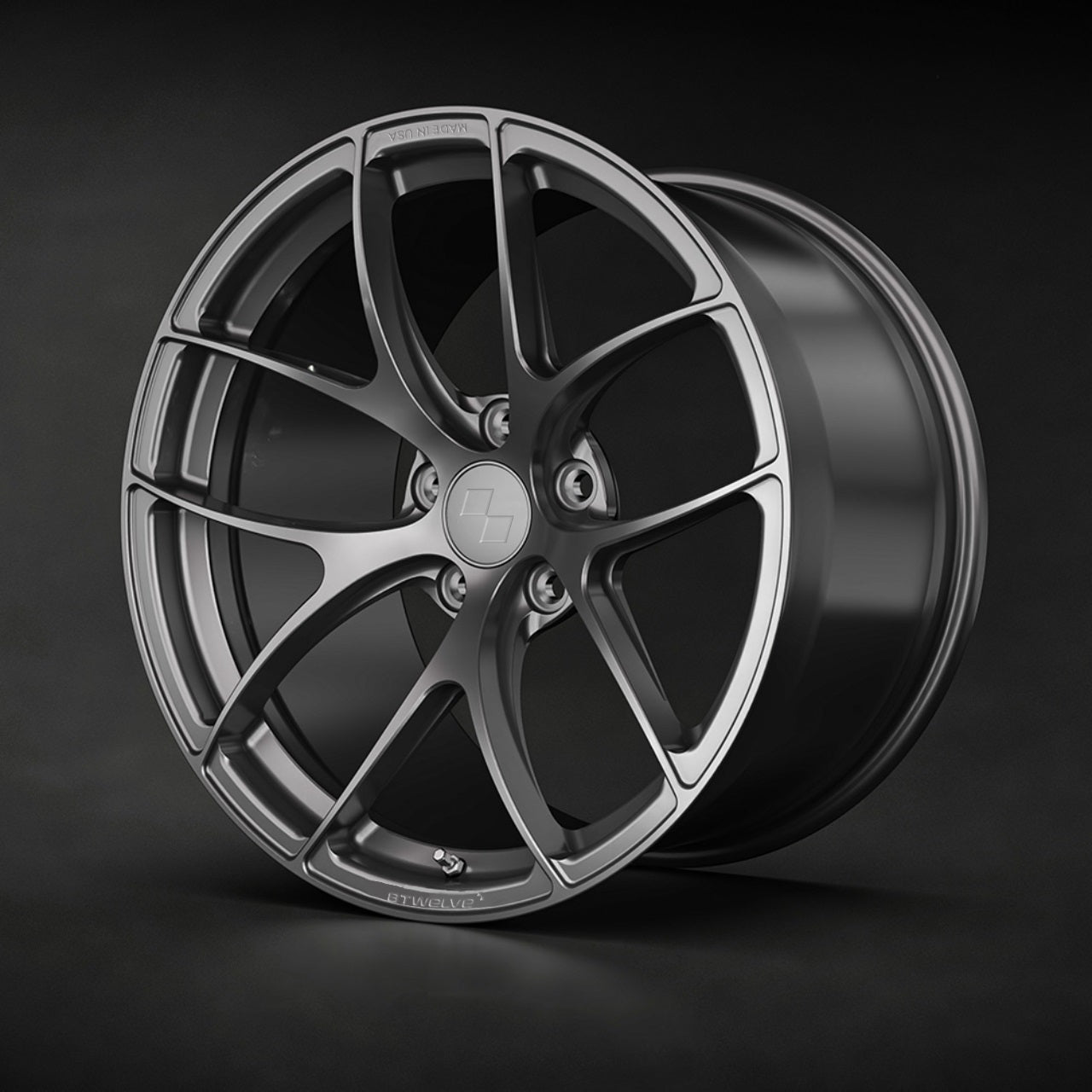 FORGED ALUMINUM WHEELS BUILT FOR RACING
Our forged aluminum wheels are engineered and built as racing wheels to out-perform the competition. 8TWELVE Wheels manufactures everything right here in the USA, providing the highest quality racing wheels on the planet. Whether for your race car, street car or show car, we can build the wheels you need.  If you have a specific request, please give us a call at 512-580-4260.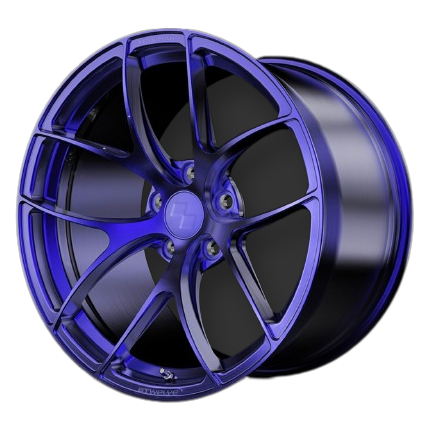 CUSTOM BUILT
Spyder
The monoblock forged 8TWELVE Wheels Spyder was engineered for use at the track, and is appropriate for drag strip and street use as well. The Spyder is machined from a traditionally-forged 6061 aluminum wheel blank and accommodates even the largest brake calipers.
Custom Built
Evo
The 8TWELVE Wheels Evo monoblock forged wheel is available with a huge range of technical options, as is every wheel made at 8Twelve. Check out the Build My Wheels page for more!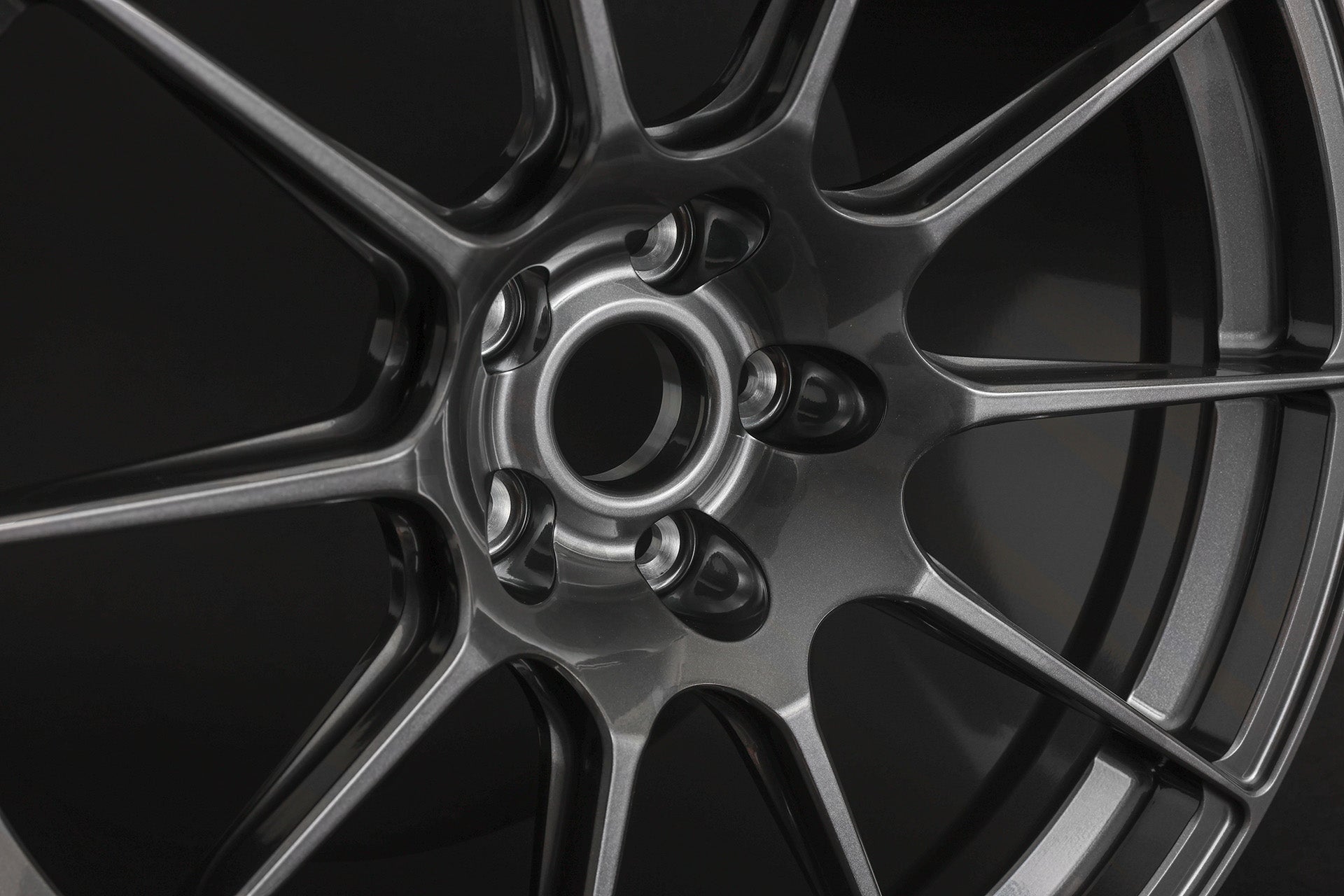 powder coated
Custom Finishes
A wide range of custom finishes are available, including powder coating, hand polished, and fully brushed.
WE ONLY USE TRADITIONALLY FORGED MATERIAL to build our custom motorsport wheels here in the United States. with no cast, flow formed or "rotary forged" material used in manufacturing, you can count on 8TWELVE wheels to provide the lightest, strongest, most dependable wheels in the world.